Have you ever wondered how far you can walk in 20 minutes or even an hour from your home or office? Molly Zurn, documentation product engineer with Esri on the ArcGIS Online team, decided to find out to assist with planning walks with her niece.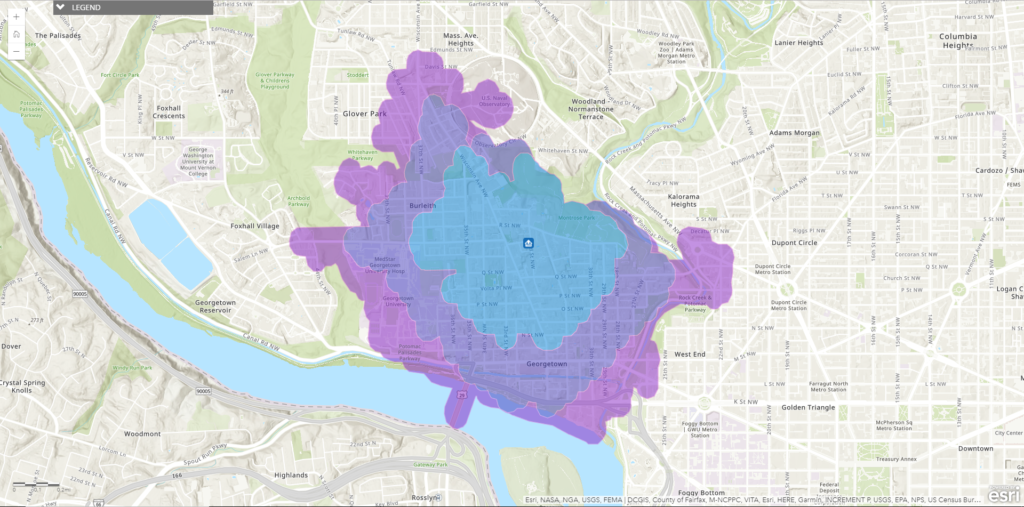 The steps provided on the ArcGIS Blog post require an ArcGIS Online account with publisher privileges, but they are pretty straight forward. The results are instantaneous and provide just the information she needed.
This type of analysis is accessible and visually intuitive. If you'd like to learn more about how location analytics can assist your project or organization, give us a call or send us an email.