Historically, planners and designers used wooden model replicas of city areas for planning. The city of Boston recently took a more modern approach to determine if a new building design would affect the nation's oldest city park, Boston Common, with shadows. Brooks Patrick, account executive and 3D GIS Business Development Lead at Esri discusses the approach in his recent article on the Esri blog.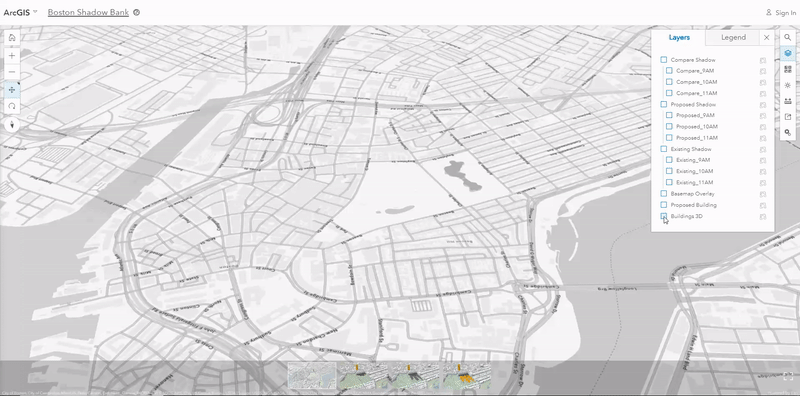 Click on the animated image above to open the scene in your web browser. Left-click moves, Right-click rotates, and mouse wheel zooms.
If you'd like to learn more about how location analytics can assist your project or organization, give us a call or send us an email.