Whether you are streamlining support for your organization to sustain core business objectives or maximizing efficiency while minimizing costs, the team at Cartodyne can help you get there. If you are navigating mergers and acquisitions or negotiating the challenges of low commodity pricing and restructuring, our team of experts can reduce in-house expenses and increase ROI with our cost-effective GIS solutions.
"Leveraging ArcGIS Enterprise as a solution ecosystem for a startup or small operator"
GIS Support for Small to Mid-sized Operators
As an ESRI partner, Cartodyne has extensive experience supporting upstream and midstream companies in the natural gas industry, ranging from start-ups to Fortune 500 organizations. Our team of experts specializes in designing, creating, deploying, administering, upgrading, and customizing enterprise GIS solutions to meet the unique needs of small natural gas operators and midstream organizations.
Integration of Common Industry Land Management Systems
At Cartodyne, we assist clients with integrating common industry Land Management systems like Quorum/QLS and W Energy with their in-house enterprise GIS. This allows our clients to streamline their operations and improve decision-making, while reducing costs and increasing ROI.
Customized Operational Web Maps, Applications, and Dashboards
We understand that every team has different needs, which is why we create customized operational web maps, applications, and dashboards for daily use by land, drilling, geoscience, production, HSSE, regulatory, legal, construction, and field worker teams. These tools allow teams to access the information they need quickly and easily, improving efficiency and productivity.
Upstream Asset Field Data Capture and Job Site Construction Monitoring
Our team also provides expert GIS support for upstream asset field data capture of pipelines and target infrastructure, as well as customized deployment of job site construction monitoring via monthly drone-captured imagery. This allows our clients to stay on top of their operations and make informed decisions.
Geotechnical Support for Geoscience Teams
In addition to upstream support, Cartodyne also provides expert geotechnical support for geoscience teams, including application and system support (Kingdom, Petra, Geograhix, LandView), data management, and ad-hoc geoscience project support. This allows our clients to access the information they need to make informed decisions, while reducing costs and increasing ROI.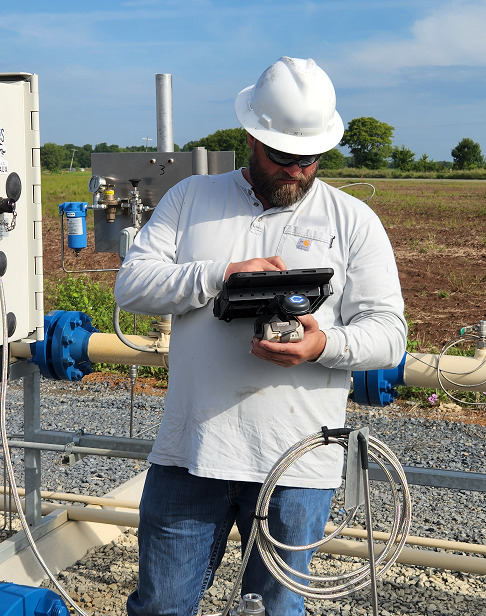 "The team at Cartodyne has delivered end to end GIS Support for my organization. From designing, building, and enhancing the enterprise GIS for use across multiple business divisions, integrating with existing business systems, and delivering day to day operational support in the form of analysis, workflow process creation, and ad hoc mapping, the Cartodyne team has consistently delivered value. The value driven approach and delivery methodology from Cartodyne has helped us realize the value of our GIS solution."

Director, Application Support
"Surge has been a client of Cartodyne for several years. Their team has provided valuable insight and expertise to multiple Surge departments, first as a resource to our in-house GIS team, and now, following a reduction in force during the pandemic, in a lead role supporting the company's GIS efforts. Cartodyne has had guided Surge through the implementation of a new ERP system as well as the development of workflow processes and daily operational support. The Cartodyne team's breadth and depth of experience provide Surge flexibility and confidence as the business continues to grow and evolve."

Head Counsel, Land Director