For the first time since 1776, a total solar eclipse will be visible to hundreds of millions of Americans on August 21. The folks at GreatAmericanEclipse.com are updating relevant viewing information regularly providing animated fly-over videos, weather and cloud cover data, and much more. Take a look at their Story Map for more information: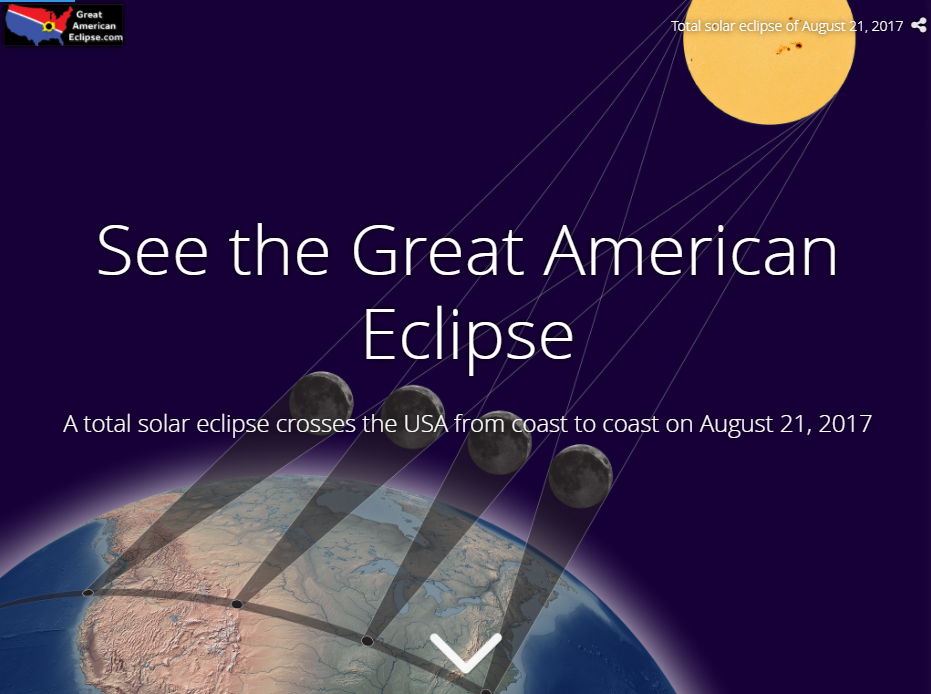 Click here to see flyover animation of the eclipse path across the United States.
Click here to see more about Story Maps from Esri with viewable examples.