Cartodyne exhibited and presented at the Esri Energy Resources GIS Conference at the George R. Brown convention center in Houston, Texas. Being surrounded by colleagues and clients excited about spatial technologies and solutions in-person for the first time in a few years was a welcomed experience. Esri did a great job putting on the event and supporting it.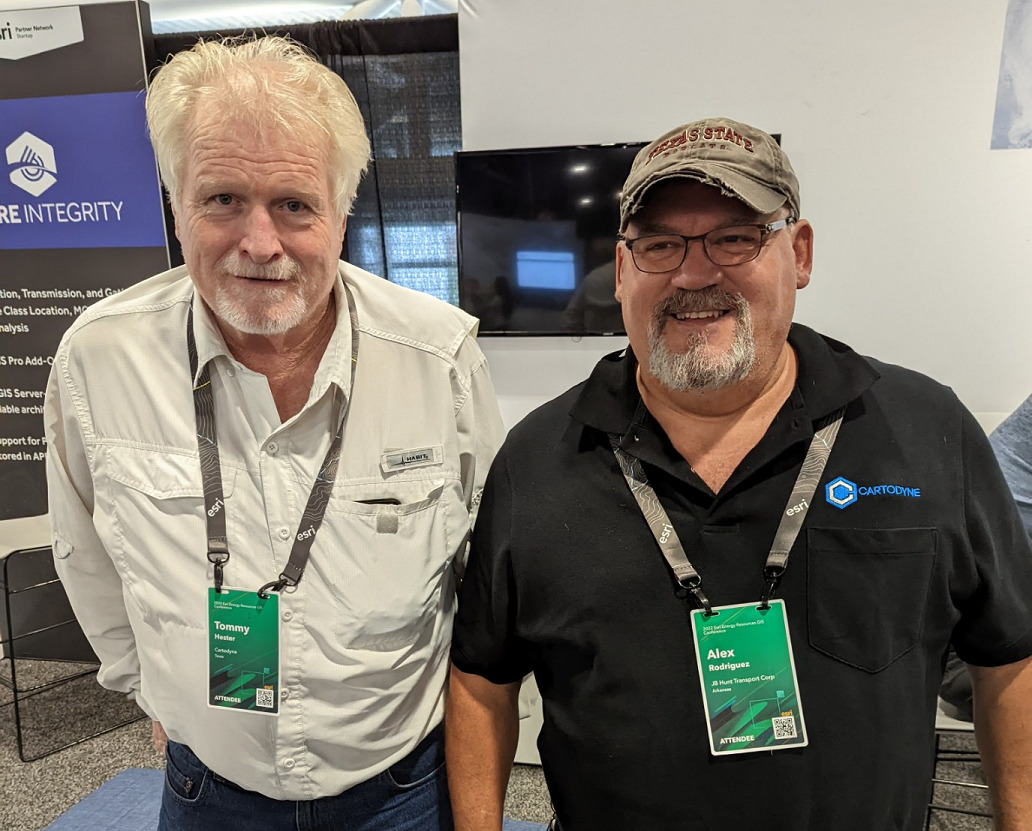 This year, in collaboration with the excellent technology team at Tellurian Inc., we also shared a presentation discussing some of our work entitled "Leveraging ArcGIS Enterprise as a Solution Ecosystem for a Startup or Small Operator". From startup to operations within the Upstream team, we were fortunate to build the enterprise system. Shown below is an abstract for our presentation.
Founded in 2016, Tellurian closed an agreement in November 2017 to purchase natural gas-producing assets and undeveloped acreage in Northern Louisiana. As part of that venture, the Tellurian Upstream & IT team invested in a single machine base implementation of ArcGIS Enterprise in Azure. Though initially deployed to provide a unified upstream view of operational data, the web GIS platform continues to be a go-to resource to provide out-of-the-box spatial solutions for emergent business needs across the enterprise. This presentation will cover some of those solutions, what business use cases precipitated the requests, and how readily available ArcGIS Enterprise functionality can be utilized to deliver value to Tellurian and other similarly sized operators.

"Leveraging ArcGIS Enterprise as a Solution Ecosystem for a Startup or Small Operator." – 2022 Esri Energy Resources GIS Conference Proceedings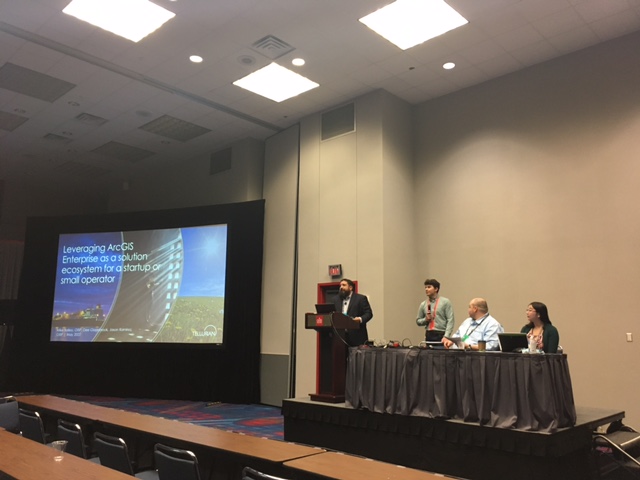 Thanks to everyone who stopped by to say hello or who shared their exciting projects. We look forward to seeing everyone again next year!